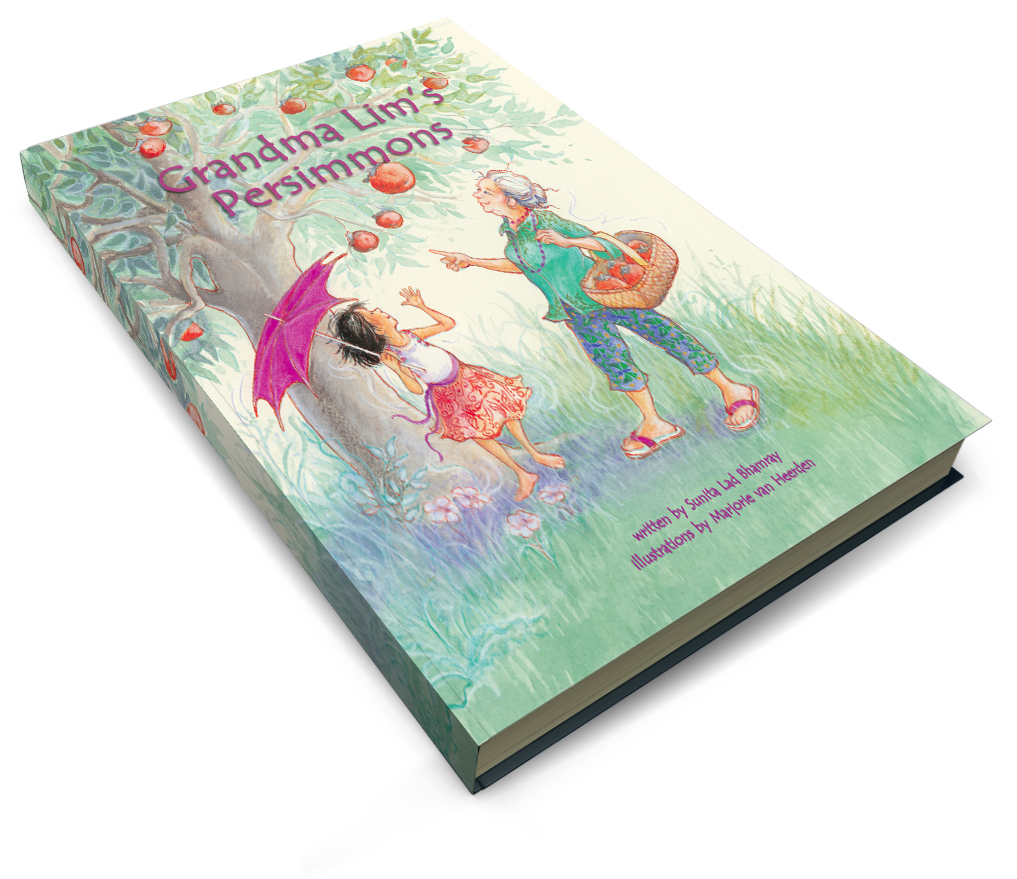 Grandma Lim's Persimmons is a children's book about friendships and how no mission is impossible when undertaken by joint effort. It has been brought to life through illustrations by South African illustrator Marjorie Van Heerden.
T his is a story of an industrious Grandma, who grew prize-winning persimmons in her garden. She notices a very large persimmon growing on her tree and decides to gift it to her granddaughter Mei Ling. She begins to look forward to it growing larger and juicer for her granddaughter. Unfortunately, one day a storm wrecks her precious garden and to her dismay she finds all the fruits missing. Just when she is completely distraught, her dilemma is sorted out when three tiny friends get together and go to great lengths to help her find her favorite fruit.

Grandma Lim's Persimmons is a children's book for the ages 4 to 9.
This book is available in bookstores in Singapore and Malaysia.